Ericka Van Hook has been with WealthStone for 20 years. Her responsibilities include the processing, follow-up and completion of all paperwork, answering client questions and keeping the office updated with compliance/industry requirements.
Her dedication, unparalleled work ethic and commitment to excellence set her apart. She frequently is praised by our clients for her outstanding service.
Ericka's professional credentials include Series 7 and 24 securities licenses. She is actively involved with Securities America's Assistants' Forums and continues to grow her knowledge and skills on a daily basis.
A native of Epworth Iowa, Ericka graduated with her B.A. in Marketing and Business Administration from Mount Mercy University.
Ericka enjoys attending her daughter's sporting events and spending time with family.
She lives in Marion with her husband and two children.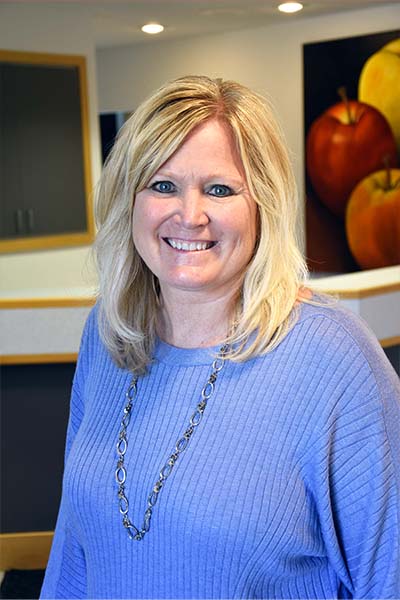 Ericka Van Hook is a High school and college basketball standout. She is an inductee in the Western Dubuque Hall of Fame
Client service specialist and Hall of Famer